IT Support and Managed IT Services Serving Greater Philadelphia
Simplifying Your Work Life
Welcome to TechBldrs! A full-service IT Support Provider and Cybersecurity Support Company located in Exton, PA
Contact Us Today
Certified Technical Experts
Transparent Communications
Free Guide
The Philadelphia Business Owner's Guide to IT Support and Services
Get My Free Copy
The Best IT Support Services in Eastern Pennsylvania
TechBldrs is your go-to company for all things IT. We recognize that technology plays a crucial role in the success of any modern business, which is why we offer a range of cutting-edge services to support your organization. Our team of certified technicians is dedicated to providing top-notch customer service and support to Eastern Pennsylvania and beyond. From managed IT and network cabling to IT audits and cybersecurity training, we've got you covered. We specialize in serving small to mid-sized commercial and non-profit organizations and offer a range of solutions, including cloud computing and more. TechBldrs has been a trusted provider of IT services and support since 1998.
See All Services
Why Do We Exist?
TechBldrs exists to make your work life simpler. We believe that technology is designed to serve a business' creativity and production. If you're feeling like you're fighting a cyber dragon, our job is to give you the armor and sword you need to be able to slay it.
Learn More About Us
Featured on: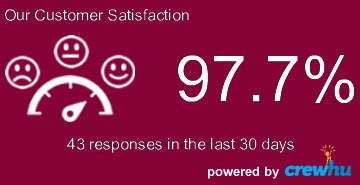 Our Core Values
Information Technology is our specialty, and our core values drive our team. In our decades of experience, we've gained the breadth of expertise that we bring to every relationship. We are business problem-solvers focused on the right IT to simplify your work life.
1. Your Understanding is My Responsibility
2. Growth Comes from Learning
3. Smart Enough to Simplify
Learn More
Our Partnerships & Certifications
...and always growing!
Customer Reviews
Always Available to Answer Questions
TechBldrs provided top-notch customer service and fast response time. Their team was always available to answer questions and resolve any issues that came about. Also very knowledgeable about the newest and ever-changing technology. Highly recommend them for reliable and efficient IT support!
I don't write many reviews but these guys deserve one. One of their techs helped me set up security cameras at a rental property and now it's on my laptop and my phone, and I have peace of mind! I don't understand how it works, and I don't need to, they just made it work! Good job!
We have been with TechBldrs for 3 months and I am very happy with the service that they provide. They have quick response times. They walk us through any issues that may arise and make sure we grasp the "whole picture" before they close a ticket. They have taken the IT load off of my desk and put it on to theirs!
Helped During a Holiday Weekend
TechBldrs has been providing IT support to us for nearly 10 years, and we value their service. They provide monthly support for each of our computers and make sure all of our systems and software is up to date. They respond promptly when we need help with any IT issues that arise. Several years ago we suffered a cyber attack over a holiday weekend that crippled our server, and TechBldrs worked through the weekend to be sure we were up and running before we reopened, so we did not miss a beat! Thank you TechBldrs!
Incredibly Responsive and Dependable
TechBldrs has been serving our company for quite a while and they've seen us thru many transitions, upgrades, and crises, all with the utmost professionalism and expertise. They keep us informed of what's going on in the IT world and help us understand and prioritize the changes that would best suit our needs. TechBldrs is incredibly responsive and dependable. Highly recommend.
Contact Us Today
To get in touch with one of our knowledgeable specialists, call us at (610) 590-4858, use the Live Chat feature or fill out the form on our website to tell us about your business's IT needs.